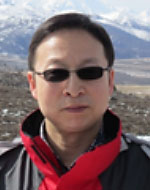 How has your work changed given COVID-19? Do you have a particular role in the COVID-19 response and what does it encompass?
COVID-19 has absolutely changed my working pattern very much. Currently no face to face meetings are allowed but instead virtual meetings became popular. As a CDC staff, I am actively involved in the action against COVID-19. As a senior technical member of the Joint Prevention and Control Mechanism of State council on COVID-19, I have been in Sichuan and Henan provinces to supervise the performance of provincial, prefecture, county, township and village levels since January 26, 2020. Afterwards, I joined a supportive mission to Italy to share the lessons learned from China's war against COVID-19 with Italian officials and colleagues.
How has your work in malaria, and other disease areas, informed your work on COVID-19?
To be honest, I am concerned about the imported cases with COVID-19 and malaria co-infection. Today we organized a virtual meeting via multi-media platforms to call for attention to the importation of these diseases and biosafety of the testing in celebrating the 13th China's National Malaria Day (April 26, 2020).
What can the malaria community learn from the COVID-19 response? Similarly, are there lessons from malaria that can be integrated into the COVID-19 response?
This is a very good question. I would like to highlight two points on these: one is government leadership and resource integration, and the other is multi-sectoral collaboration and community mobilization.
Any other reflections you would like to share?
I sincerely wish that all countries should be united and take joint efforts as one family to cope with any emergency issues via technical and information sharing as well as coordinated action.
Dr. Ning Xiao — Dr. Ning Xiao is the Deputy Director, Professor of the National Institute of Parasitic Diseases (NIPD) at the Chinese Center for Disease Control and Prevention. He was once a visiting scholar in the University of Tokyo, Japan with focus on the immunological pathogenesis of cerebral malaria during 1997-1998. He pursued his PhD in Asahikawa Medical University, Japan from 2002 to 2006. He discovered and identified a new Echinococcus species – E. shiquicus from the Qinghai-Tibetan plateau of China. He works as a national program manager of malaria elimination in China. Dr. Xiao is the STAG member of WHO-NTD, member of RAI-RSC of the Global Fund and vice chair of TDR-JCB. He has worked as one of technical leads on three international cooperation projects for malaria control, China-UK-Tanzania pilot project funded by the China-UK Global Health Support Programme, China-Tanzania extension project funded by the Bill and Melinda Gates Foundation and Australia- China-PNG trilateral project funded by Australia DFAT. As a team leader, he worked in Sierra Leone on public health technical support for one year. In the last 10 years, he has published 96 papers with 9 patents authorized.